A humbling moment for me today as I get to share with you one of my biggest idols in business and our first stockist of comme.co - Megan May. An Auckland-based #girlboss entrepreneur who founded the notoriously famous little bird organics & The Unbakery in her kitchen using her husbands spare wages.
Arguably responsible for bringing the clean eating movement to New Zealand and educating kiwis on why eating raw cake is a good life choice, Megan has fundamentally bought positive change to the classically pie and fish 'n' chip based population. Now her business boasts three Auckland stores, a strong wholesale business selling raw macarons and other fine treats in some of New Zealand's most premium food stores; cooking and business school; an online store with superfoods and raw juice packs; a book; soon and app and she is just getting started - think of her as the raw Martha Stewart of NZ! It's a good thing.
Unlike a lot of the success stories you hear, which focus on the uncommon 'I got successful overnight' storyline, Megan has turned nothing into something over many long years of handwork, self education and being smart about how she conducts her business and limited funds, which is a refreshing vantage point - especially for someone like me who is also literally starting comme.co from nothing!
This honest, candid and brilliant interview gives you insight into how Megan turned her sickness into a lifestyle business; the creative ways she is using Activate Charcoal in her online and offline stores; her top wellbeing foods and superfoods; as well as general great advice for running a successful business and a healthy life.
Grab your virtual highlighters kids, because this interview has a heap of information you will never learn in business school!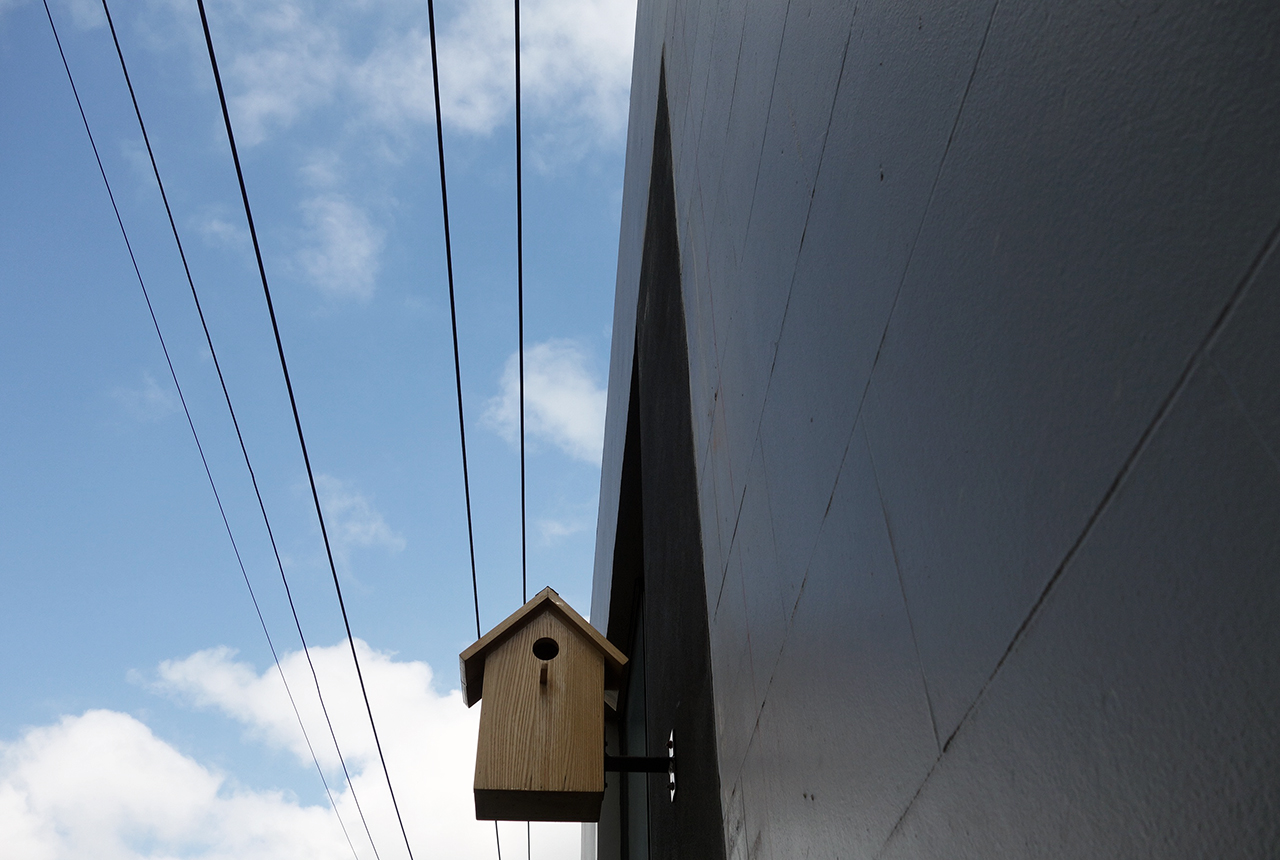 Name: Megan May
Age: 34
Occupation: Creative Director Little bird organics & The Unbakery

Clicky clicky:

  Websites: little bird organics & The Unbakery


 Instagram: @Littlebirdorganics & @Theunbakery


   Facebook : Little bird organics & The Unbakery


 Twitter: @littlebirdorg - Maybe don't look at that – we should probably take it down, it's like that pair of shoes you brought a while back that you know don't really work for you but you don't want to get rid of them just incase they come in handy.


  App: Coming soon - The Unbakery!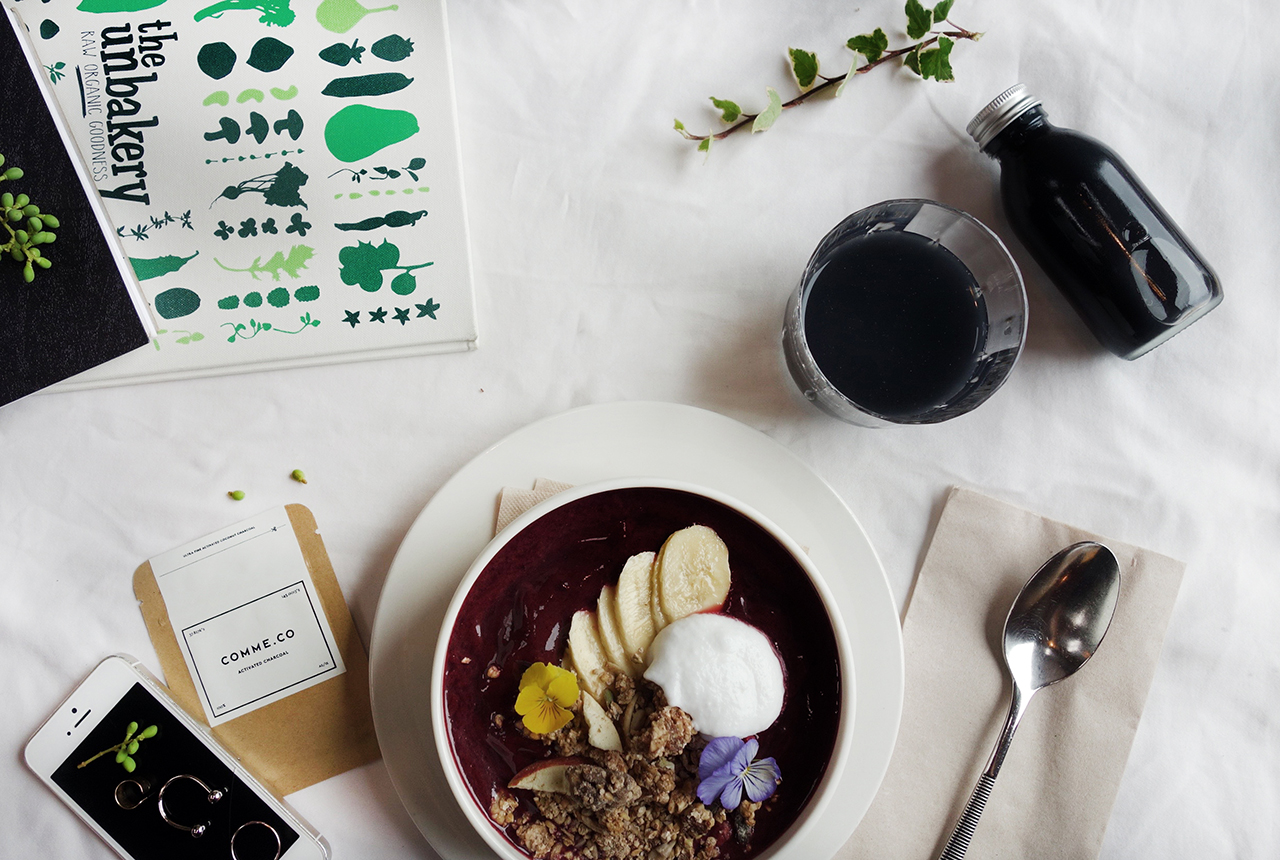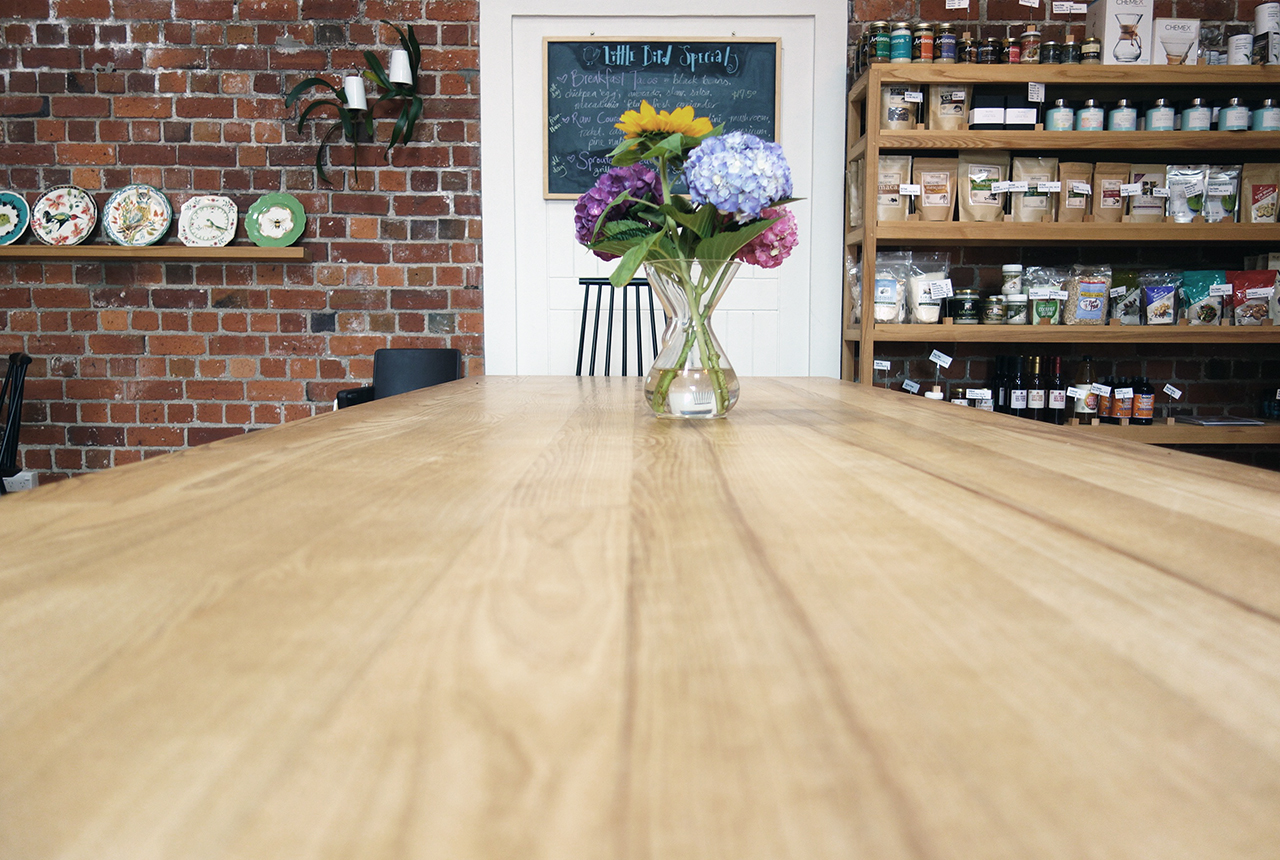 It is known that Little bird was started as a result of you having coeliac disease and lactose intolerance coupled with your background as a chef – how did you make the change into the raw food world and entrepreneurship - was it a leap or more of a transition?
It was both a leap and a transition, I had been creating and working on these products for sometime at home (after burning out working as a chef) I had this dream to start a food business since I was in my early 20s, writing down names for it and product ideas, but after being so unwell I didn't think it would end up happening. When I started little bird I was still unwell (I had adrenal fatigue among other things and was off work for two years) and didn't really know if I could make a 'real' business out of such a niche product, plus I couldn't fund a business.

So I planned to try out a few farmers markets but quite last minuet I was asked to take my products along to this talk that was being held about raw food, my husband made me up some labels the night before and they all sold out and from that was a few of the big health stores that had been at the talk who wanted the products, I didn't feel ready but little bird began…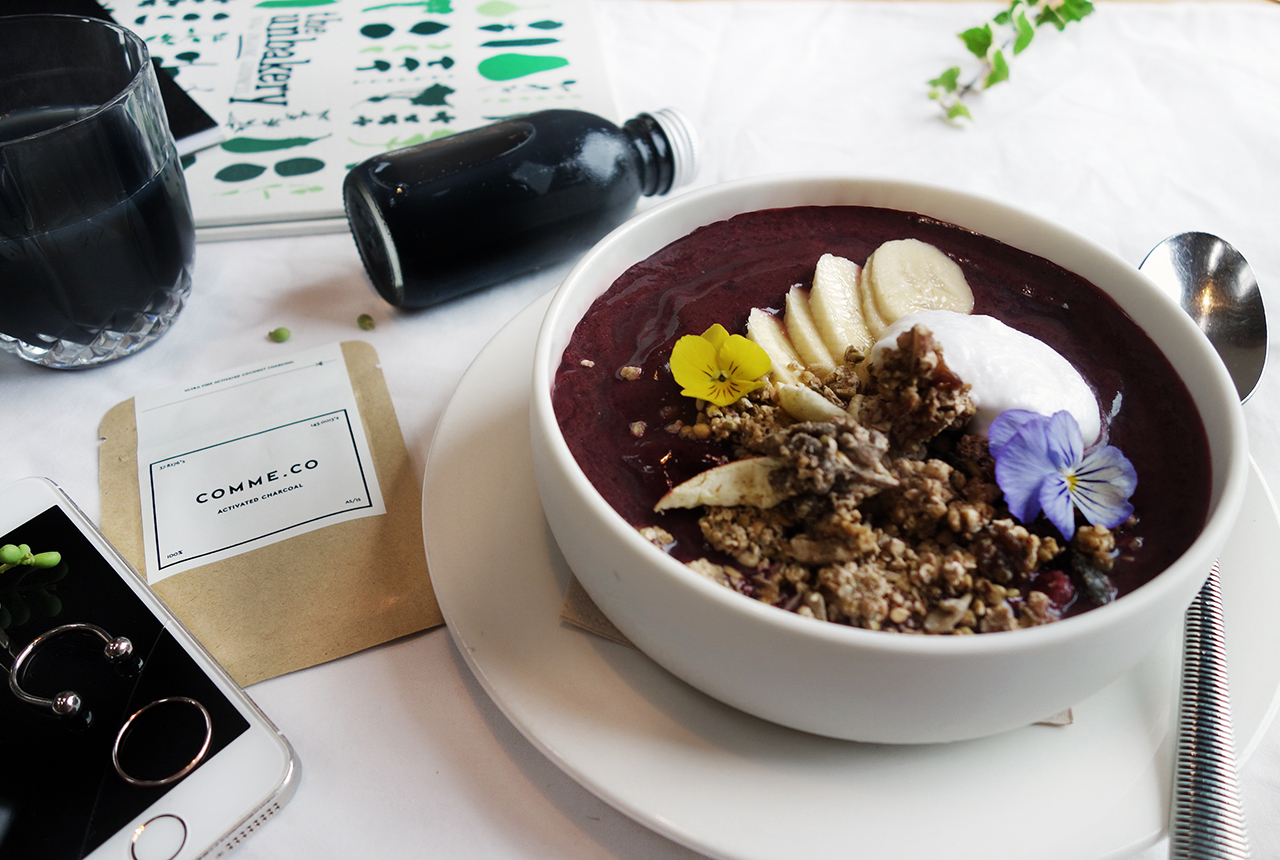 What is Little bird known for?
We are generally known for creating really great tasting, raw organic wholefoods with out compromise! Some people only know us as a wholesale company – which is what I started the company with, there are 13 core manufacturing products we make from sprouted granolas, macaroons and crackers that we sell through out NZ. If you're in Auckland people probably know us best for serving up delicious raw and cooked plant based foods at one of our three cafes and pioneering this style of food into a more mainstream appeal.

You have had great success so far, how did you go about the process of getting your name out there, especially when raw food was so new in NZ?
Success means different things to different people. Success for me purely in the business at the beginning was having customers that liked my products and believed in what we were doing, that was all I really cared about - making the best product that people loved and shared with their friends. It was all about education and telling our story through a great tasting product.
We have managed to be really successful with getting our name out which surprised me a lot given it would have been perceived as a very niche market. I think it was a combination of things, from the outset I was determined to not have my product pigeonholed as an alternative health food product (a kind of nobody puts baby in the corner mentality – only makes sense if you watch 80's dance movies) and due to my passion and background in food I was so focused on making a premium quality and tasting product that I managed to cross over a few markets giving the products a broader market than that type of product would typically get.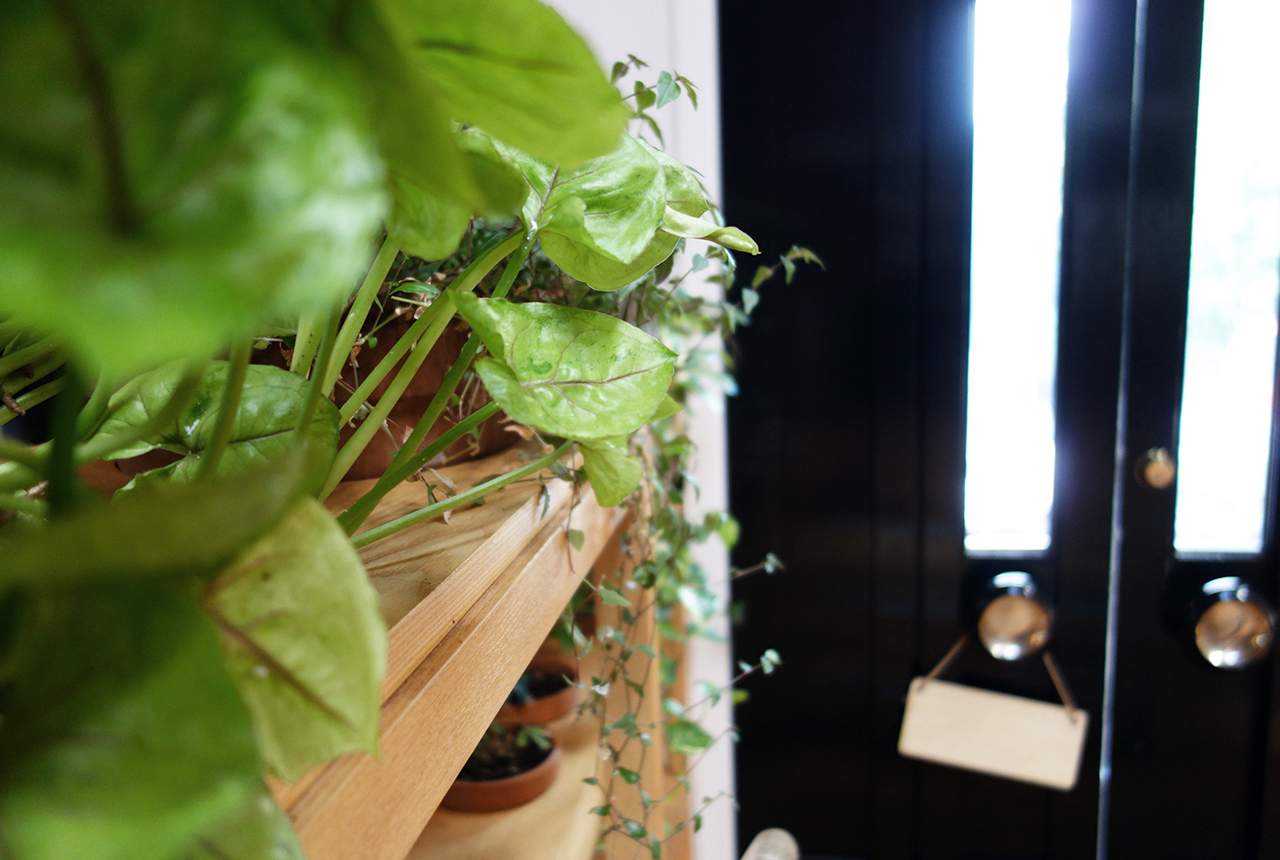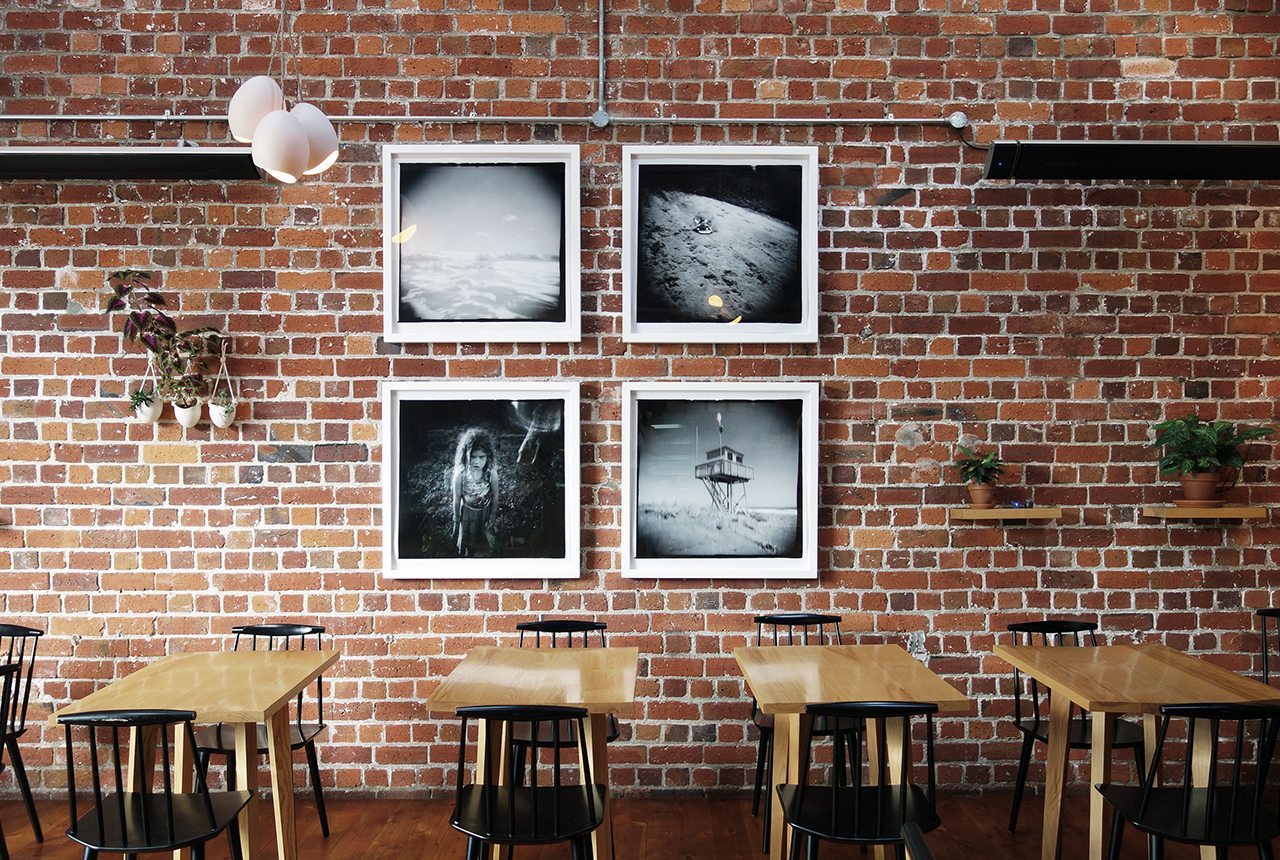 In the beginning it was very much word of mouth, now we use social media a lot to communicate with our customers which is so amazing for a startup company - to have an almost free way (depending on the platform) to share and grow your business. Social media marketing was really new when we started, I don't think we even went on Facebook during the first year or so and then Instagram came in just as we were opening the first café. At least our first twenty accounts were literally word of mouth. I had only been to one event with the products and from there people kept calling asking for them. I was not really ready for it, but I quickly had to make do with what resources I had to create a business out of it.
I really didn't know if people would enjoy the products, it was a very new style of food in NZ and it was a lot about education and finding a way to connect with customers. The gluten-free and diary-free aspect of our products was a great entry point into the market, if people didn't know what raw was at least they knew what they were, then when they tasted the raw products and wanted to know why it was so good and how it was different from other products in that category.
Once we opened the cafes, our popularity grew very fast as people could get a first-hand experience of what we were offering. They loved it and could now understand how it could work for them at home. Lots of the local media were really supportive of us as well which helped immensely.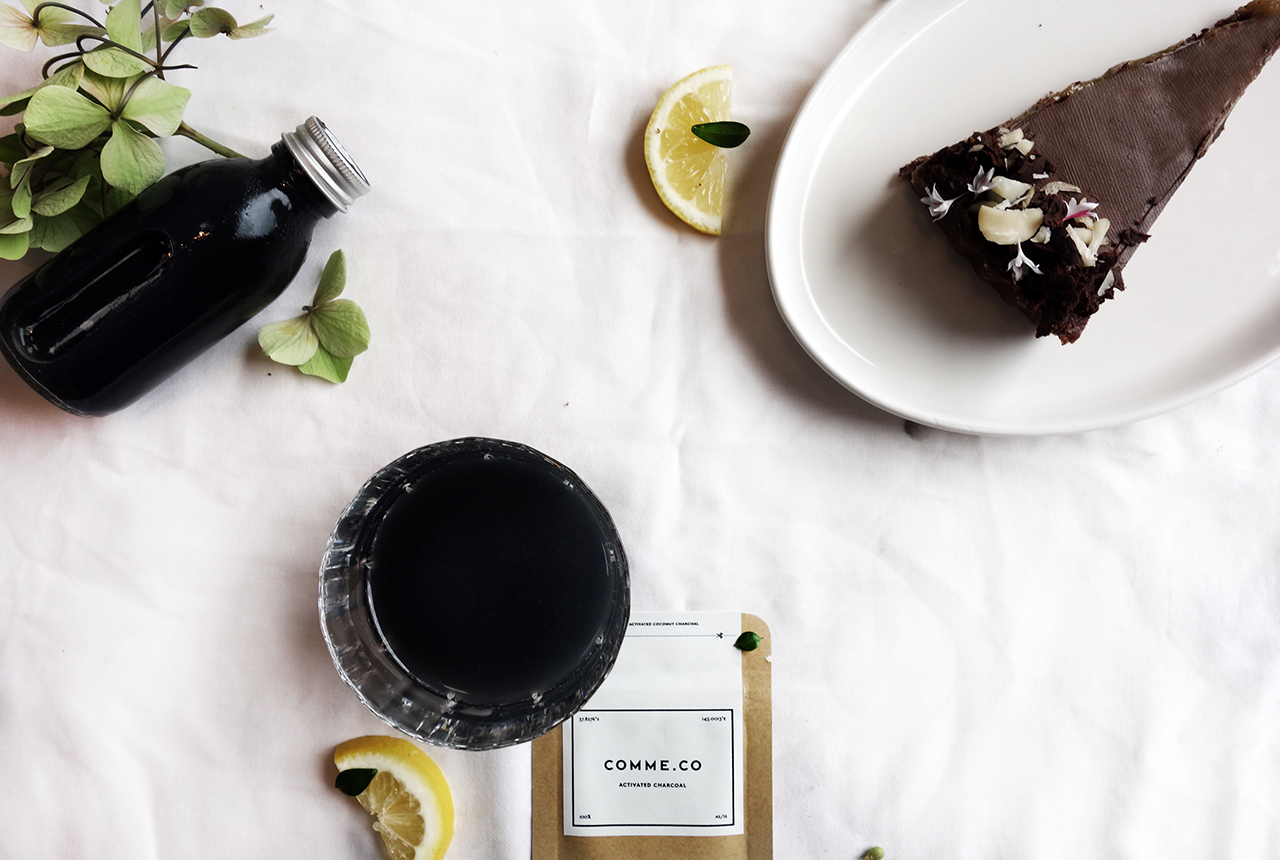 Cashflow is everything in startups, how did you finance your business?
I pretty much started with nothing, it was a kitchen table business startup. I had been sick for several years and spent all our money on specialists, therapists, and medicine - anything that might have helped my health so there was literally no money left. I just used whatever we had left over from my husband's weekly wage on slowly gathering things like packaging and ingredients together. We designed everything ourselves, hand cut the labels for the bags, made our own website, I don't think we outsourced anything. I even brought whole macadamias and walnuts that I would shell myself to keep costs down and of course it meant a really fresh product so it was win-win. It was also just me making everything in the beginning so there were no staff costs. I'm pretty resourceful when I need to be, and a big part of me giving it a go was I had nothing to lose, I think that mentality probably makes it easier in a way, to enable you to put yourself out there and take risks without worrying about losing anything.
After around 6 months we knew there was a real market for the products and we needed money to grow – we didn't have the funds or any collateral to get bank loans so I started going to business growth and leadership talks put on by the Icehouse and Idealog read countless business books and got myself investment ready with a business plan. The number one piece of advice everyone gives you – write a business plan, and it is true! You must have a plan for so many reasons. On the back of that I was then lucky enough to get some investment from an ethical finance company that were willing to take a big risk on us, we also got a minority share holder that believed in the products and with those to investment pieces in place that enabled us to set up our manufacturing space in Kingsland.
How do you incorporate giving back into your business strategy?
We support local initiatives in our area that relate to organics, like the Kelmarna Gardens – organic farming is my families background and I believe that produce and the people that grow our produce are one of the most important parts of raising healthy communities and ecosystems. We haven't really worked it into strategy to be honest, I had always planned to, it is just a part of who we are and the type of people that work for us; all of us are often involved in lots of giving back. I think it is important to make it a part of the business and we will be during out next phase… Which is coming up soon!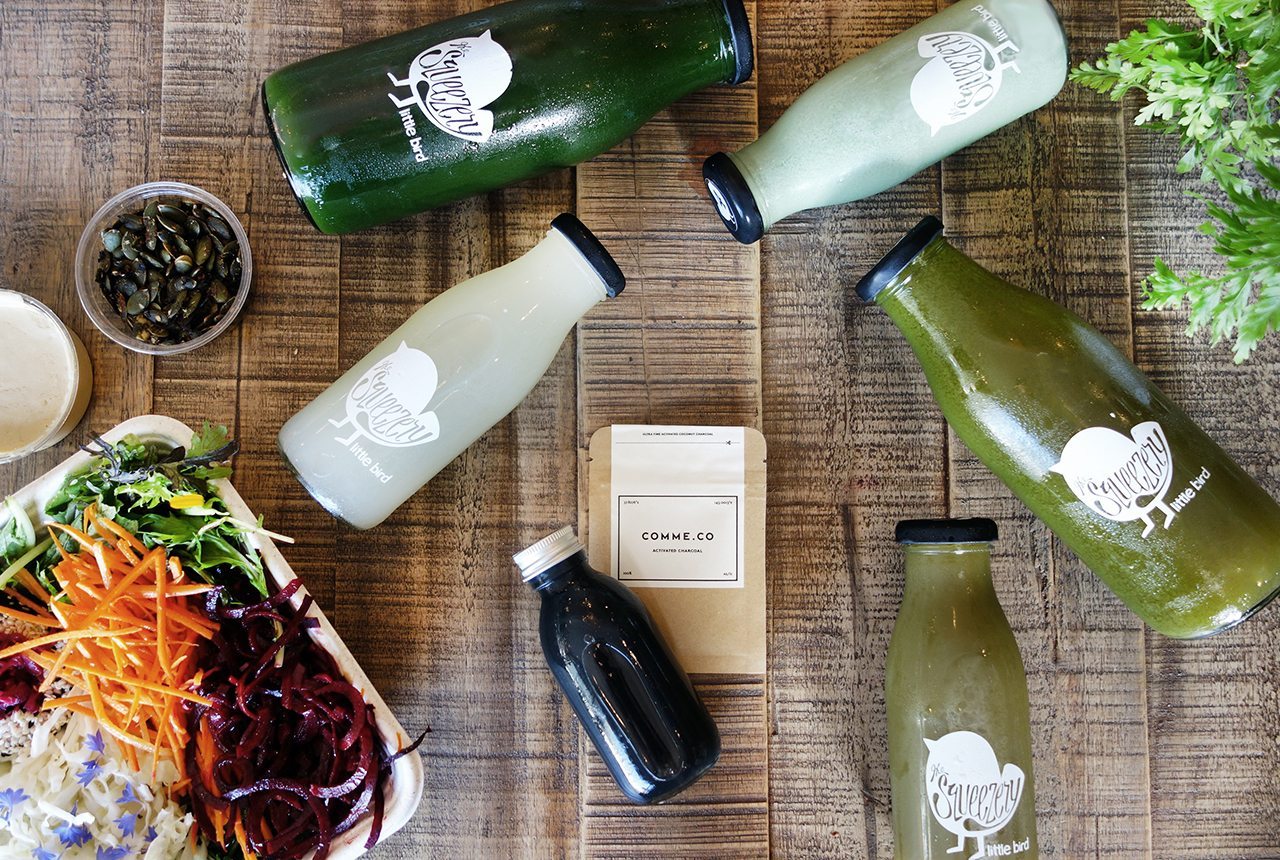 Why are you excited to be using comme.co?
We are very excited about having comme.co in store as it's such a great quality product. I had spent some time six months back looking for a good quality activated charcoal but couldn't find one and was so thrilled when we came across comme.co and got to hear more about the story and sourcing of it. I really appreciate seeing another company choosing quality and integrity as their main focus for their brand so naturally want to use it and have it in store for our customers to enjoy.
How do you plan on using comme.co in Little bird?
We are using it in our charcoal lemonade, which is in our Total Wellness and Clean Green Cleanse packs. Lots of the staff are using it at home for teeth whitening and masks. In the cafes we have been trying a few new fun things like an Activated Charcoal and Cold Brew Coffee Milk Shake! It was really good, next up is Smoky Maple and Activated Charcoal and Buckwheat Waffles! I have no idea if that will taste like, but it is an idea we had that might work! We will also have it available in our stores and online for customers to buy.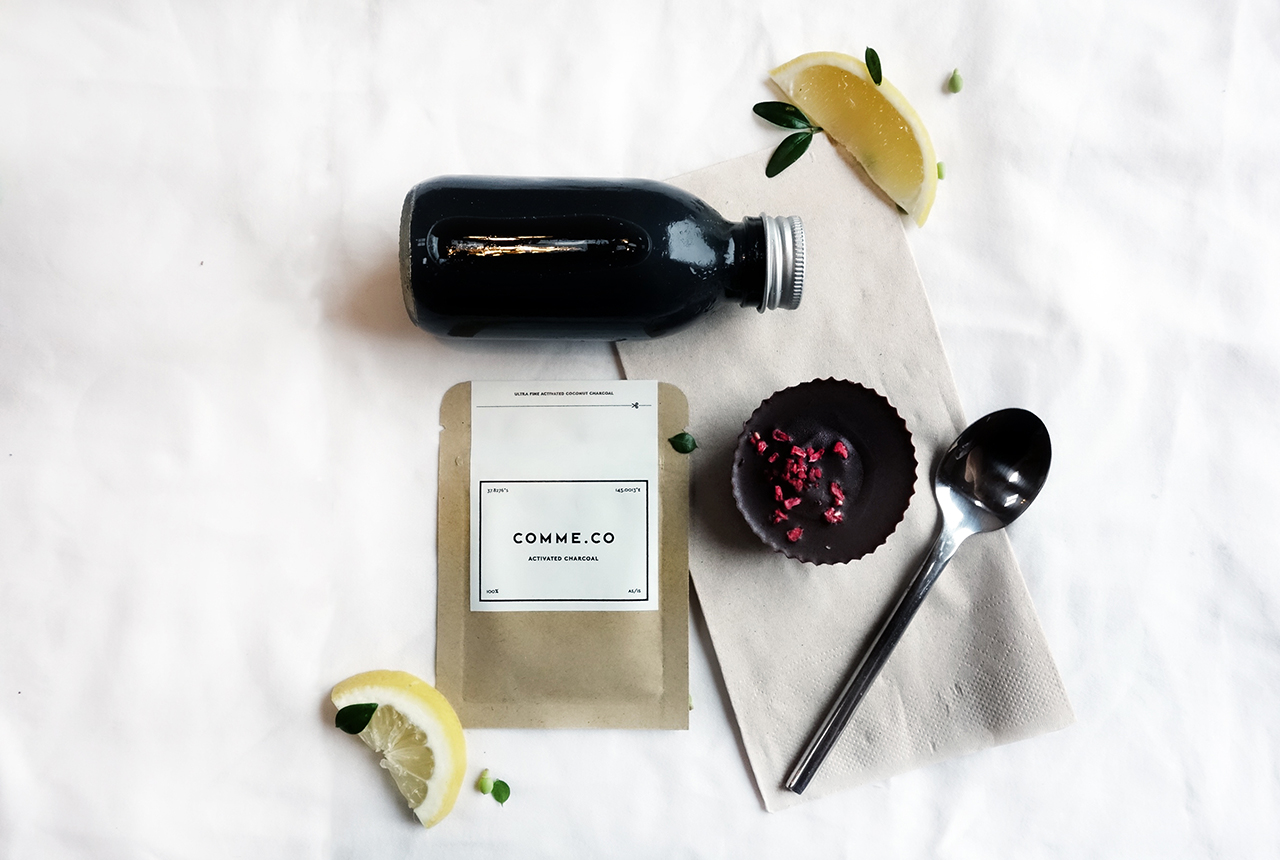 What are your most important wellbeing tips?
My most important wellbeing tips would be in the area of emotional wellbeing – get to know yourself, learn what nourishes you and what depletes you, and not just food. It also includes the other things you do everyday; watching TV, work, social media, the exercise you choose to do (e.g. when you are exhausted try yin yoga and leave that CrossFit class utnill the next day after you have re-energised yourself) etc. Everything doesn't have to nourish you, but try and make sure the majority does. Regularly taking a break from technology can do wonders for your overall well being as well.

Top Wellbeing Foods:
When it comes to food my top wellbeing foods is hands down have greens every day; a mostly vegetable based green juice or green smoothie or both will do so much for your health. Even if everything else you're eating is rubbish in the day, having a green drink will still reap benefits for your body.

Top Wellbeing Superfood:
My long time favourite is Medicinal Mushrooms for adding to smoothies or in cacao mugs in winter. There are a lot of different mushrooms that have different benefits some of my favourites are maitake, chaga, reishi and cordyceps. Just don't skimp on quality when it comes to mushrooms as quality usually reflects the potency. Four Stigmatic, a very cool Swedish company, make some great products using them.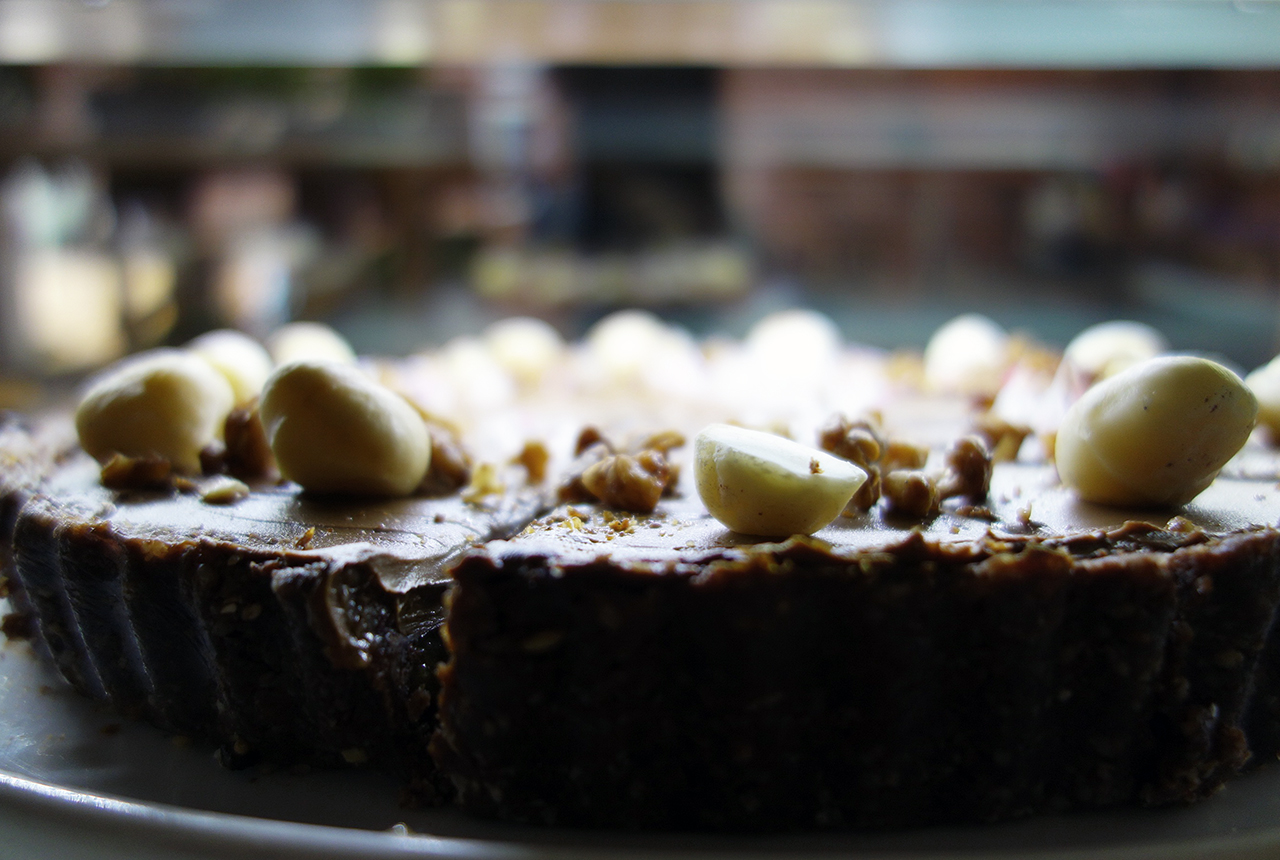 Your food always looks phenomenal, what are your top styling tips?
I have never really broken it down, the presentation and styling is definitely important but it is never very planned or the main focus for us, that is all about the flavour! When I plate a dish I want people's first glace to see a showcase of everything that we are saying is in the dish on the menu while also being a visual celebration of great produce. I hate people to be disappointed with a meal; if it says it has got avocado in it I don't want someone to have to go hunting for it. It should visually say everything it needs to then have some little burst of color or flavour that cause an element of intrigue.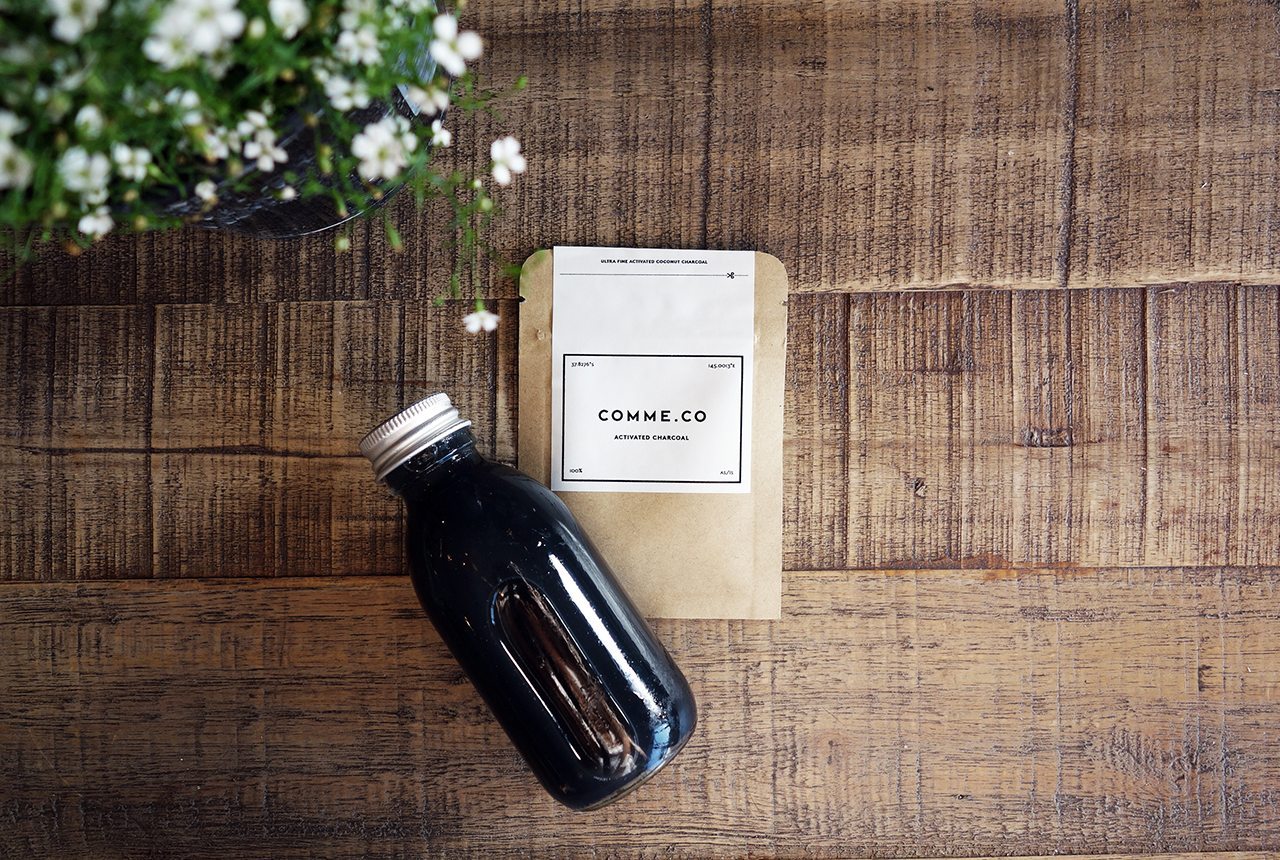 What are some of the most exciting parts of running your own business?
Having incredible staff working for you, I cannot really describe the feeling of pride and appreciation I have for the many inspirational people that work in our company and believe it what we are doing.
What have been some of the biggest challenges for you?
I could write pages and pages on the challenges we have faced, but I couldn't really say any of them have been negative - maybe the odd one I might consider going back and saying "ummm don't do that". Most of it I needed to learn that way so I could grow from it.

Starting a business with nothing has some real challenges, you do need to be ready to work really hard and be willing to get very little financial reward. I do get trust fund envy from time to time thinking they must have it a lot easier than we do. With no money for experts you end up figuring out most of it on your own and bootstrap everything you do - which is really fun and rewarding when it works but you also get those massive feelings of failure when it doesn't and you've let the team down, but you have all these people working for you that believe in you and your business and that's what keeps you going.

The unassuming challenge for me and what seems a laughable one to someone older and wiser and more experience in business, has been when people come along into the market you've mostly built with much deeper pockets, and then blatant copy you, use your name, recipes or open up a few doors down from you and come directly after your customers it feels like quite a personal slap in the face (I emphasis the word feel in that sentence because who really knows what the other person intention is). This has happened to us so much in so many ways it is beyond crazy and has impacted our business.

But I'm getting over it… as annoying as it is, it shows that there is a market for my product and you can't stop that happening. In the long run if you can survive that you have a strong robust business and is just another challenge that will help me grow and one I can share with others that they might not let it affect them.

My advice to creatives or people just starting out in business is to not look sideways all the time or let other people tell you need to understand your competitions work inside out. It is very rarely positive or uplifting for you to focus on what other people are doing - focus on what you offer and what you want to achieve with your business – that is the most important thing that matters. I'm not saying don't get inspiration from others or be totally naive about what is going on, but what you focus on will often become your reality, so focus on the great stuff that makes you or your business unique and allow that to flourish.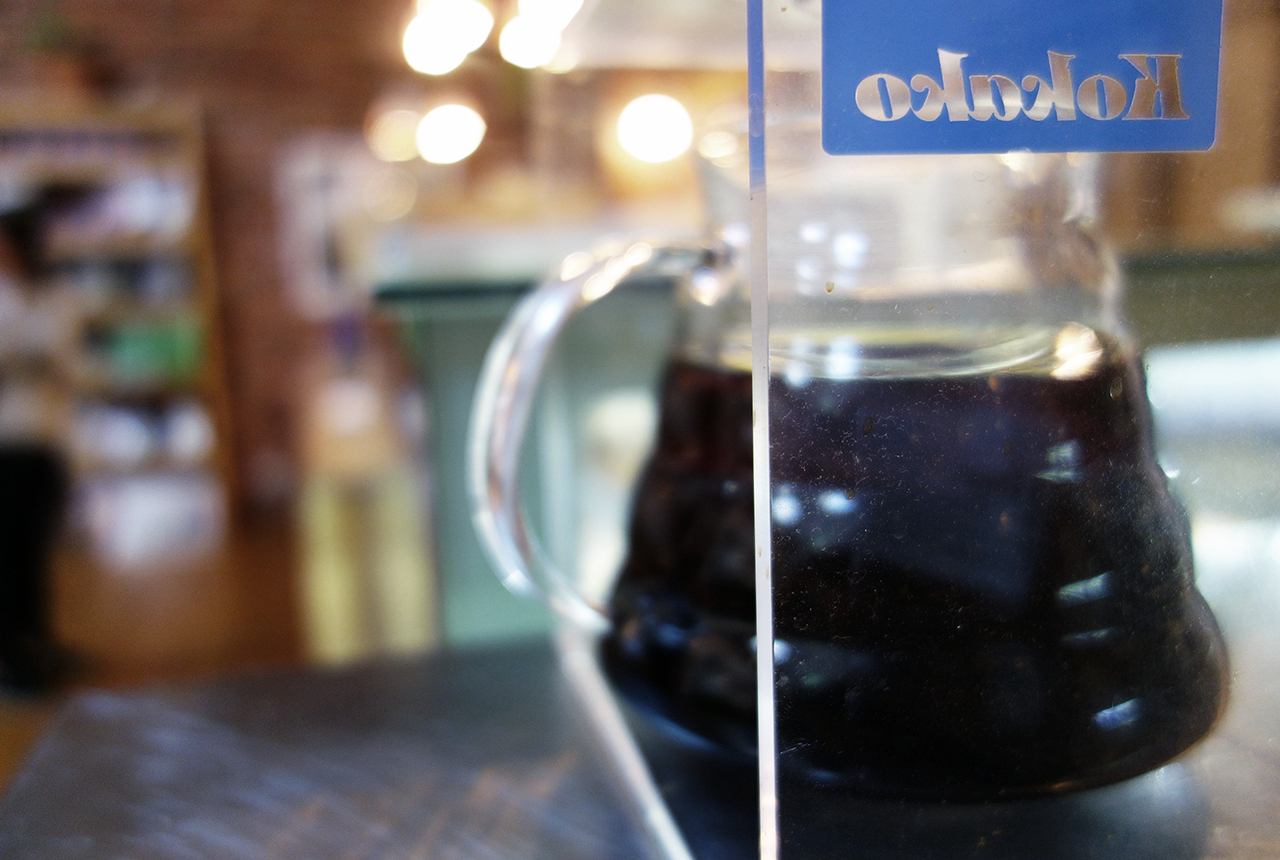 How do you define success?
Success to me is the moment when you choose to be content with who you are and enjoy your life unconditionally through the highs and low. I don't believe life is going to be better when you have the house you dreamed of, or when your business hits that turnover goal of $30 million or $50 million, or that you look the way you always wanted to - it might feel better for a moment but learning to enjoy your life right no matter what it looks like now is a choice that we can make and to me that's personal success; when you can truly be content with yourself. Currently a work in progress, but there are moments of it so I know it is possible!

What would you say to your 21-year-old self?
Don't try and figure anything out now, live in the moment, travel more, learn a language, be open to life. Also try and save some money so you can travel more – stop spending!!! Don't ever go in a sunbed again or you will end up with cancer.

What person dead or alive would you invite to a dinner party and why?
My uncle who died in his 50s. I was only 12 at the time - he was Auckland's first home birth doctor and a brilliant and charismatic man. I would love to have known him has an adult and know what drove him to be a pioneer in his field, so one last dinner with him would give me a chance to do that.